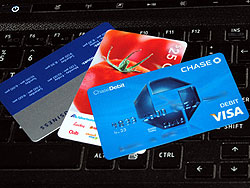 When it comes to deploying a Magento store, one of the most important decisions eCommerce retailers can make is their choice of web hosting company. While, in theory, almost any hosting company has the wherewithal to host a PHP application like Magento, the devil is in the details. The quality of hosting companies varies widely, so before a choice is made, retailers should ensure that they have done the necessary research. Once you make the choice, if you discover that your hosting company is not all that was promised, it can be costly, both in terms of time and financially, to make the move to an alternative.
Effective eCommerce hosting requires a particular set of competencies, so, to save you wasted time and effort, we're going to take a look at some of that factors that should be at the forefront of your mind.
Performance
Performance matters for any website, but it's of crucial importance where eCommerce is concerned. You could install Magento on a low-powered, unoptimized shared hosting plan, but Magento is resource hungry, and the result would be a sluggish and laggy store.
Specialist Magento hosts with an understanding of how to get the most out of Magento and a hardware platform that provides Magento with all the resources it needs will tprovide a much better shopping experience for your customers. And, as we all know, a better and faster user experience translates to higher conversions and more revenue.
Scalability
Everyone in eCommerce hopes that their store will grow beyond the level where shared hosting is sufficient. When the time comes to move up to the ladder to a more powerful VPS, a dedicated server, or even a cluster of servers, how easily that is accomplished depends on the expertise, support, and resources that your Magento host has available.
If you're stuck on low-grade hosting, making the move to a more powerful platform might require a migration to another hosting company, something that is certainly doable, but the alternative of smoothly scaling with the help of an expert Magento hosting company is significantly more desirable.
Expertise
All applications have their quirks, and Magento is no exception. Optimizing a hosting platform for Magento requires expertise, and many web hosts view Magento as just another web app. To ensure that your users have the best possible experience, choose a hosting company with a demonstrable expertise in eCommerce hosting and in Magento hosting specifically.
Support
You can think of good support as the application of expertise to the specific problems of clients. So, to provide good support, a hosting company must have both expertise and the commitment to apply it to the issues their clients face in timely fashion. Look for hosting companies that offer uptime guarantees and service level agreements, and those who have a solid reputation for great support among their current clients.
The effort you put into researching your Magento host will be rewarded with a fast, stable eCommerce store and reliable support from experts who know what they are doing.