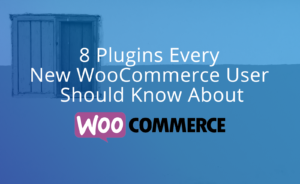 One of the things we admire most about WooCommerce is its rich out-of-the-box functionality. A new eCommerce retailer can start selling in next to no time. They can focus on adding products and configuring their store without needing to install an array of extensions to add essential features.
But including every possible feature would result in a messy and bloated application, which is why WooCommerce also provides a way to add extensions that bring new tools, integrations, and features.
Even during the setup process in WooCommerce, you are given the option of installing additional extensions to add functionality to your WooCommerce store. We highly recommend new eCommerce merchants to browse the available WooCommerce extensions to get a feel for what's possible.

  Think your WooCommerce store is too slow? Find out how to increase your site's performance.
In this article, we're going to highlight eight popular plugins that WooCommerce professionals shouldn't be without.
WooCommerce Extensions or Plugins
What is the difference between a WooCommerce extension and a WooCommerce plugin?
In reality, nothing. Both are used interchangeably to refer to something that adds extra functionality to a WooCommerce store or a WordPress site. Plugins likely came into effect due to the use of the term for adding WordPress functionality, while extensions is used by WooCommerce to refer to plugins that only influence WooCommerce.


Product Filter for WooCommerce gives customers extra options for filtering and sorting products. Products can be filtered by price, category, color, size, availability, and many other factors. The filtering is responsive and intuitive, and is fully customizable by the WooCommerce store owner.
Product filter is a great addition to a store with more than a handful of SKUs, as it allows for store owners to make the user experience as streamlined as possible. Remember, the better UX on your store, the higher conversions will be.


On average, about 70% of eCommerce shopping carts are abandoned. That means a shopper puts a product in the cart, but never completes their purchase.
Customers have lots of reasons for putting products in the cart and some have no intention of buying, but a significant proportion of abandoned carts can be "saved" if the retailer contacts the customer to remind them or send a relevant offer.
Abandoned Cart Lite is a simple extension that will email notifications to shoppers to remind them about orders that aren't completed. Abandoned Cart Pro — the extension's premium version — includes the ability to add unique coupons to the emails.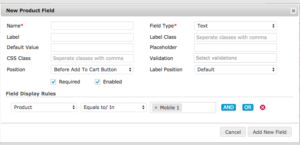 Have you ever found yourself feeling as though you don't have enough options when it comes to customizing your products? Is there a field you don't see in stock Woocommerce that you think should be there?
WooCommerce Extra Product Options extends the range of product options available to WooCommerce retailers. Additional product options can be added via checkboxes, radio buttons, date pickers, and forms, depending on the needs of the retailer.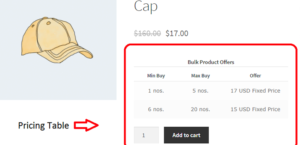 Do you want to set custom rules for pricing on your products?
Not all stores follow a one size fits all approach and trying to customize multiple price points for a single product in stock WooCommerce can be a challenge.
WooCommerce Dynamic Pricing & Discounts is an all-in-one solution for price and discount management. It can be used to create sales, bulk pricing, BOGOF offers, member pricing, loyalty programs, and more.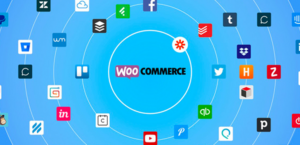 Manual collection of data can be so much easier. Instead of spending a significant amount of time taking data out of your WooCommerce store and entering it into a spreadsheet, why not use a Woocommerce extension that adds that functionality for you?
We are big fans of automation. Running an eCommerce store of any size is a lot of work, and much of that work involves moving data from one service to another.
Zapier is great for connecting WooCommerce to the other tools you use to run your business, including marketing tools, spreadsheets, and accounting platforms.

WooCommerce Google Analytics does exactly what the name suggests, allowing merchants to leverage the power of Google Analytics to track a variety of eCommerce-related metrics, including cart actions, product views, and user journeys.
Just make sure that you've created your own Google Analytics account and you'll be ready to go once you've installed the extension.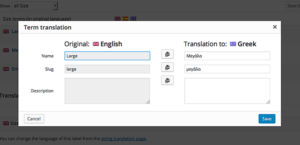 Reaching an international audience usually has one large barrier to entry: language.
Whether it's trying to reach an audience halfway around the world, or just next door, if they can't understand your page content, they're not going to get very far.
WooCommerce Multilingual helps to bridge this gap with automated multilingual functionality. Content created in your first language is translated into the user's language – detected through their browser – and maintained through the entire purchasing process.
WooCommerce Multilingual also adds the ability to manage multiple currencies in conjunction with multiple languages. A great way to start expanding your eCommerce business quickly.


Something that often goes overlooked by new store owners is that of invoices and packing slips. This little addition can be the difference between looking like a professional store and something a little more amateur.
For some first-time store owners, invoices and packing slips is another area where time can easily be saved by letting an extension manage the process for you.
WooCommerce PDF Invoices & Packing Slips allows you to generate and attach invoices to emails or prepare for printing with just the click of a button. Added functionality and saved time.
The Best WooCommerce Extensions
Are there any Woocommerce extensions or plugins you think we've missed? There are hundreds of WooCommerce extensions for retailers to choose from, so feel free to let us know about your favorite extensions in the comments.
Don't forget to check out our list of the best AI and machine learning WordPress plugins you should be using. We also recommend you take a look at 10 reasons to choose WooCommerce, and see why WooCommerce is a great option for eCommerce beginners and experts alike.