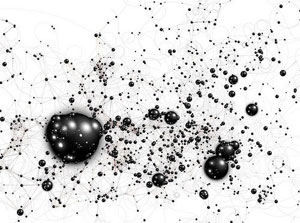 Affiliate marketing is a powerful technique for generating a steady stream of traffic and purchases for eCommerce retailers. Best of all, compared to other marketing strategies, like PPC advertising and content marketing, eCommerce affiliate marketing can be relatively inexpensive, relying on the efforts of a motivated network of affiliates and partners who only benefit when sales are made. Affiliate marketing is an effective, efficient, and measurable way of generating sales and revenue.
What Is Affiliate Marketing?
In a nutshell, affiliate marketing incentivizes third-parties to drive traffic to a website in return for a commission, which can be paid for leads or for completed transactions. It removes much of the day-to-day hassle of running a marketing campaign from the store's owners and puts it in the hands of affiliates. If those affiliates don't generate conversions, then they don't get paid.
The job of affiliates is to push as much highly qualified traffic to a site as possible, and they have many different options for doing so, including blogs, reviews, advertising on relevant content, social media sharing, content curation, editorial content, email marketing, and so on.
In basic terms, a Magento store will generate a link which is coded to a specific affiliate. They will then use that link in their content and other marketing efforts. When a buyer follows the link to the eCommerce store and makes a purchase, the affiliate is rewarded either a fixed fee or a percentage of the value of the sale.
The Internet has many manifestations of affiliate marketing, although they often don't present themselves as such. Most price comparison websites, voucher and coupon sites, some product review sites, and even popular content creators like BrainPicking's Maria Popova use affiliate marketing to generate revenue.
For smaller Magento stores, affiliate marketing can be a way to reward loyal customers and encourage them to share a brand on their social networks, and for large stores it can be a huge revenue driver.
Affiliate Marketing With Magento
As you'd expect from an eCommerce platform as feature-rich as Magento, there are many options in the MagentoConnect extension repository for implementing affiliate marketing programs on a store.
aheadWorks is one of the more prominent developers of Magento extensions, and their affiliate extension is one of the most feature-rich available. It allows Magento store owners to create and manage affiliate marketing campaigns from within Magento, and includes all the features most store owners will need to administer their affiliate marketing programs, including:
Adjustable payouts, with fixed-rate, percentage-based, and tiered rewards.
A useful set of metrics for measuring sales, conversions, and traffic sources.
The ability of configure product categories to be included in the affiliate program.
Comprehensive management of affiliate payout conditions.
A dedicated support team for helping eCommerce retailers to use the extension.
There are a number of alternative to the aheadWorks plugin that are worth taking a look at, including Affiliate Plus by Magestore and Affiliate-Program. Magento store owners who don't need a full-fledged affiliate marketing campaign, but would like to reward their customers for referring traffic and sharing their brand's products on social media and the wider web should consider the Facebook Referrals and Refer a Friend extensions, the latter of which is also by aheadWorks.
Affiliate marketing is one of simplest and most cost effective ways for Magento store owners to increase their traffic and sales. It will benefit Magento stores of all sizes, and can be well worth the minimal effort that it takes to set up and manage