According to the Baymard Institute who researched 37 different cart abandonment statistics, 69.23% is the average documented online shopping cart abandonment rate.
Almost 70% of online shoppers get somewhere into the shopping process before abandoning their cart. That is, they decide to not make the purchase and go to other online properties. Even if you were able to capture a fraction of that 70%, you could see big revenue growth in your own WooCommerce store.
There are many factors that contribute to cart abandonment and LemonStand created this helpful chart to demonstrate.
Prevent Cart Abandonment
There are many ways to try to prevent cart abandonment. These include offering easy to use payment gateways, showing all costs (fees, taxes, shipping) up front or even specialized product descriptions.  But one of my favorite ways to combat cart abandonment is with recovery emails. 
One specific example I found of tackling cart abandonment for WooCommerce is with emails or text messages. I take advantage of these when a cart becomes abandoned during the check out process. There are a few plugins that address this issue. One is a plugin called Jilt. They have a customized approach to cart abandonment that I just love. You can create an unlimited amount of campaigns with them and make sure they are ideally timed for your customer.
And if you happen to use Nexcess' Managed WooCommerce Hosting, you get Jilt included in your hosting plan!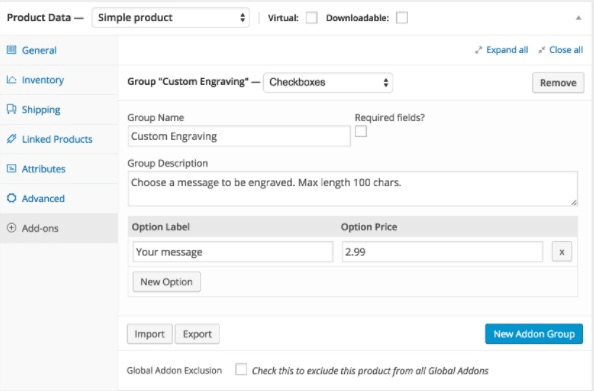 Send the Right E-mail at the Right Time
Jilt's reporting metrics optimize your email sends. They are able to see exactly where a potential customer is in the check out process. They then determine which type of email to send. A well-timed and perfectly crafted email can encourage a customer to come back to your store and complete their purchase.
If you choose Nexcess' Managed WooCommerce hosting then you get Jilt free with your hosting account. Saving you even more money.
Another option is WooCommerce Abandoned Cart Lite which is a free plugin on the WordPress repository and it gets a 4.5-star rating. You can create as many templates and time them according to your own marketing efforts. My favorite feature about this plugin is it will automatically stop recovery emails when the customer comes back to your WooCommerce site and completes their purchase. 
Finally, there is a third option you could choose is specifically for the shop owners who use MailChimp and WooCommerce already. This is perfect for the store owner who only wants to send a single follow up email after cart abandonment. I like this option for the online business who wants to keep costs low, but also knows the importance of trying to reclaim lost revenue by cart abandonment. MailChimp has a very helpful and easy to follow process for setting up the cart abandonment email. 
No matter which option you choose for recover emails one fact stands, you should make a choice. Losing lost revenue to customers who are likely to purchase from you is unacceptable. Especially when there are so many options out there to help you correct this happening.
We have launched our Managed WooCommerce Hosting Solution. Learn more about how to make your WooCommerce Store faster.