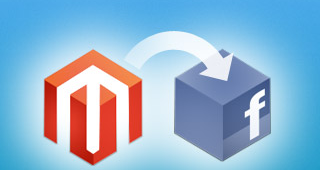 Simple Steps any Magento merchant can take (today!) to tap into the Facebook commerce platform and start boosting profits!
Importing your Magento store to Facebook can now be done in 2 minutes. With the right marketing tools and the right approach this can become an amazing channel of revenue for you.
Facebook is far more than a social networking site these days. In fact, it's become a driving force in e-commerce, so much so that it has coined the term "f-commerce" to describe its impact. Maybe you've seen the advertising and branding efforts big companies invest in the platform and wondered if such efforts might work as well for your small to medium-sized business. Absolutely! In fact, let me lay out a few quick examples of how Facebook has transformed a variety of business just like yours:
One Piece, a Scandinavian fashion brand, experimented with Facebook promotions by putting up a particular product on discount for fans. The result? They sold so many that they had to shut down the promotion within 24 hours. They'd run out of stock and gained thousands of new followers in the process!
Nava Zahavi brought her mid-sized jewelry design business onto Facebook and started selling products there. With a mere 100 fans at the start, within a couple of months, she'd seen a 400% increase in both her client base and sales!
The New York Times even reported on the "f-Commerce" factor, showing how f-commerce had tripled the annual sales of 'The Polkadot Alley'.
Still curious if these examples can apply to your Facebook presence as well? Here are ten clear steps you can take to enact your f-commerce strategy today:
Begin with the basics: Import your Magento store to Facebook!

You already have a Magento store (or another kind of store) setup for your company. Maybe you've also got a Facebook page. Now, you could try and funnel clients through Facebook to your website—but this would necessitate many more clicks on their part, and it's been showing each required click or action on the user's part lessens the likelihood of them continuing to the final sale.

But if you import your web store directly to your Facebook page, then you cut out all the middle sections and optimize your chances of actually turning a profit for each visitor you have. Importing your store onto Facebook can be a 2 minutes process if you use an existing service for it. StoreYa.com is the most trusted Facebook-commerce solution for Magento with popularity score of 8,267 and it would keep your Facebook store synced with your Magento store, so you don't end up managing more than one store.

Did you know Facebook stores average 20% conversion rates? That's a major investment selling point, right there!

Let's get your Facebook store looking good!

How can any visitor to your Facebook page tell if the store there is actually yours? Well, does it share any graphical elements with your brand or website? Your Facebook store should be another touch point to build customer loyalty, but if it just blends in with every other store out there, it's not living up to its potential. Facebook's formatting options allows you to upload photos, logos, and other graphics that can make identifying your store with your brand easier than ever.

What do you say now?

Even as you get your Facebook store setup, don't forget the reason Facebook exists in the first place: conversation and interaction. People are coming to your page wanting to talk and comment, not to have endless advertisements shoved in their face. It'll be a huge turnoff if your wall posts are just sales announcements.

So what to tell your audience?

If you want customers to become more loyal to your company and return for repeat sales, why not tell them everything they might want to know about who you are and how you work? Provide fun insights about your business, your philosophy, and the passions that drive your company. Tease new products, post images of upcoming items, and post plenty of videos and jokes (if humor fits your brand). Plus, respond to comments so your audience knows you're engaged.

Try to be as original as you can, but still in order to have a daily interesting/ funny post you can get assistance with services that provide you with fresh and viral content related to your industry like this one.

Cut the constant chatter

While steady communication on Facebook is good, there are certain times that receive more engagement than others. Early morning and late night posts often get 20% or more engagement than posts at other times. Thursdays and Fridays are more active days on Facebook—but this also varies depending on what industry your business is in. Tuesday is great for food and beverage companies. Thursday is awesome for fashion. And for retail, Sunday is prime time. In fact, take a look at this big list of different industries what times work best for you to be active on Facebook.

Like it or not…

Let's face the facts: In Facebook, exposure and interaction is mostly driven by the number of Likes a particular page receives. No Likes? No exposure—which means almost no likelihood of you getting any sales. Now, before you run off to one of those services offering to sell you Likes, let's clarify that you need "real" and authentic Likes. Only those are going to make any difference in the real run.

Here are some ways to get started getting Liked:

Don't be afraid to ask friends, family, and peers to drive some attention your way. Have them Like your main page and spread the word whenever you post an update. Hopefully, they'll be happy to support your efforts.
Other companies may already have more fans than you, but you can get them on your side as well! By liking other business pages, commenting on their posts and otherwise, you can get your presence out there and attract attention.
There are services which help you find other interested merchants that keep interacting with your page after liking it. (this one charges $5 for lifetime).
If your brand is already established on Facebook, any promotion you run on Facebook would drive further users to become your fans —a tactic that has helped some companies get 4,000+ likes in mere 24 hours.




Social network synergy…

If you already have accounts on Twitter, YouTube, Pinterest, Instagram – import them all to your Facebook fan page. By using the content you post in those channels, you would make you Facebook appearance more appealing to your fans.

This can also be done automatically in no time!

Transform sales into social interactions

Every time someone makes a purchase from you, it's a chance for you to engage them socially as well. Whether they're going to your website or your Facebook-based store, you can tag items with Like buttons, or request that the customer announce their purchase to their friends and family upon checkout.

Turning a onetime potential customer into a Facebook fan enables you to keep in touch with that customer and get him/her to buy at your shop again.

What's in it for your fans?

Want to generate excitement around your Facebook store and fan page? Get some promotions going! Host little contests, offer discounts in exchange for Likes, and give new fans special deals that encourages them to stick around and spread the word all the more. The more unique engagement you offer, and the more it's incentivized, the better.

Have you got a deal for them?

There's a reason Groupon, LivingSocial, and other community deal hubs have become so popular. They offer amazing products and offers at incredible discounts. If you offer such promotion within your Facebook store, you can have thousands upon thousands of customers talking about it in no time at all—which means they'll be Liking you and sharing your links with abandon. It's a great investment that often returns far beyond expectations.

Connect directly with your target audience

Facebook has gathered an immense amount of user data, which makes it incredibly easy for them to send messages and ads directly to specific customer groups. You can tap into this data through their advertising platform, ensuring your posts and special offers are shown to people who are likeliest to engage with you in return. It does require upfront payments, but practically every company that invests in such has never doubted its effectiveness.
These 10 steps to f-commerce success are enough to get you started, helping you enjoy initial Facebook-based profits—but they're just a sampling of techniques and tactics you can employ to achieve even higher ROI. Maybe you've even tried some of these, enjoyed the results, and are looking for further ways to grow your company's Facebook presence.
If so, let me point you towards a FREE eBook you can download and read today!
"The Complete Guide on how to Sell on Facebook"
Based on two years of Facebook business running, this eBook presents and summarizes critical data from various f-commerce businesses and shows you how you can emulate their success. I hope it proves a cornerstone of your company's Facebook profit campaign!
P.S.
If you don't like to read – you can learn more about Social-Commerce by playing a game of MonopolYa (which is also free).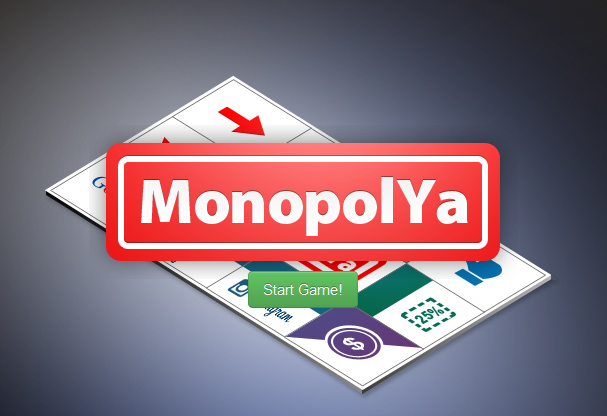 —
Yariv Dror is the Co-Founder & CEO of StoreYa.com. Follow him on Facebook and Twitter or connect with him on LinkedIn.