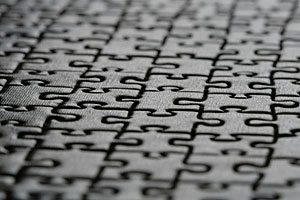 Magento, in both its community and enterprise editions, is overwhelmingly the most popular open source eCommerce platform available. Much of its power is baked right in, with almost all the features an online store needs, but there are also many third party integrations that extend Magento's functionality considerably.
Integrating Magento with external services is the best way to build a true end-to-end retail platform that encompasses every aspect of retail from marketing to fulfillment and beyond. In this article we're going to highlight 10 integrations, both free and paid, that a Magento store owner should seriously consider adding to their retail processes.
MailChimp is the pre-eminent email marketing solution. Email marketing is an essential part of eCommerce lead generation and the Magento / MailChimp integration allows for the easy creation of segmented mailing lists that are synced with Magento newsletter subscribers. Magento users can also take advantage of MailChimp's Mandrill transactional email service.
ShipWorks is a popular shipping and fulfillment service. Its Magento integration allows for the creation and printing of shipping labels, the ability to manage customer lists, and display order statuses. ShipWorks includes support for most major shipping providers, including DHL, USPS, and FedEx.
The CartSpan extension provides bi-directional integration with the popular accounting packages QuickBooks, Sage 50, and Peachtree.
While Magento is great for customer relationship management, a dedicated support service can provide a more feature-rich experience. Zendesk allows for the creation of support tickets from within Magento and allows open and closed tickets to be displayed in customers' dashboards.
Salesforce needs very little introduction: it's a hugely popular customer relationship management platform that can be integrated with Magento to provide all the information a sales department needs.
Data is essential for maximizing sales and ensuring that a store is optimized for conversions. Google Analytics is a powerful free analytics platform; integrating Google Analytics with Magento allows for the optimization and monitoring of a site's sales funnel from the initial visit through to conversion.
LiveChat allows customers to directly interface with a store's sales team.
Affiliate sales are often a large proportion of an online store's revenue. The Magento Affiliate extension allows for the creation and management of affiliate campaigns from within Magento.
Google Trusted Stores is a scheme from Google to increase customer's trust by providing a set of benchmarks that stores must reach to be eligible. This extension allows stores to create the necessary feeds to provide Google with the data it needs to decide on eligibility and display a store's shipping and customer service levels.
Instagram is often ignored by online retailers, which is unfortunate, because, as a visual medium, there is considerable scope for using it to bring visually appealing social proof to product pages.
Which Magento integrations have proven most effective for increasing your store's revenues? Let us know in the comments.