Enterprise Drupal Hosting
Built-to-scale Drupal clusters
Elevate content management with agile infrastructure. Highly available and fully integrated, Nexcess delivers consistent performance for Drupal websites.
Fully managed Drupal enterprise hosting
100% stability
Your Drupal enterprise server is online and working every day. 100% network uptime guaranteed.
Solid security
Nexcess maintains robust security practices to ensure your infrastructure is protected
Custom scalability
Our engineers build system architecture that is uniquely tuned for ultimate scalability
Developers love us
Nexcess allows you to develop however you want — no restrictions or time-consuming changes
Better, more powerful Drupal is on the way
Speak with an enterprise hosting expert about your Drupal requirements
Beyond secure Drupal infrastructure
Nexcess provides superior digital and physical security for your organization's data requirements
Uninterruptible power supplies
Your server stays online no matter what with multiple redundancies and onsite generators
Instant threat detection
Automatic OS updates and ModSecurity helps detect malware, DDoS attacks, and malicious hacks
Security on the ground
We defend your privacy with biometric passcodes, 24/7 monitoring, and intrusion detection at our data centers
100% compliance
An SSAE-18 compliant and Level 1 PCI provider, we passed our SOC audits (1 and 2) with flying colors
Daily server backups
Your code and settings stay protected with secure backups, stored for 30 days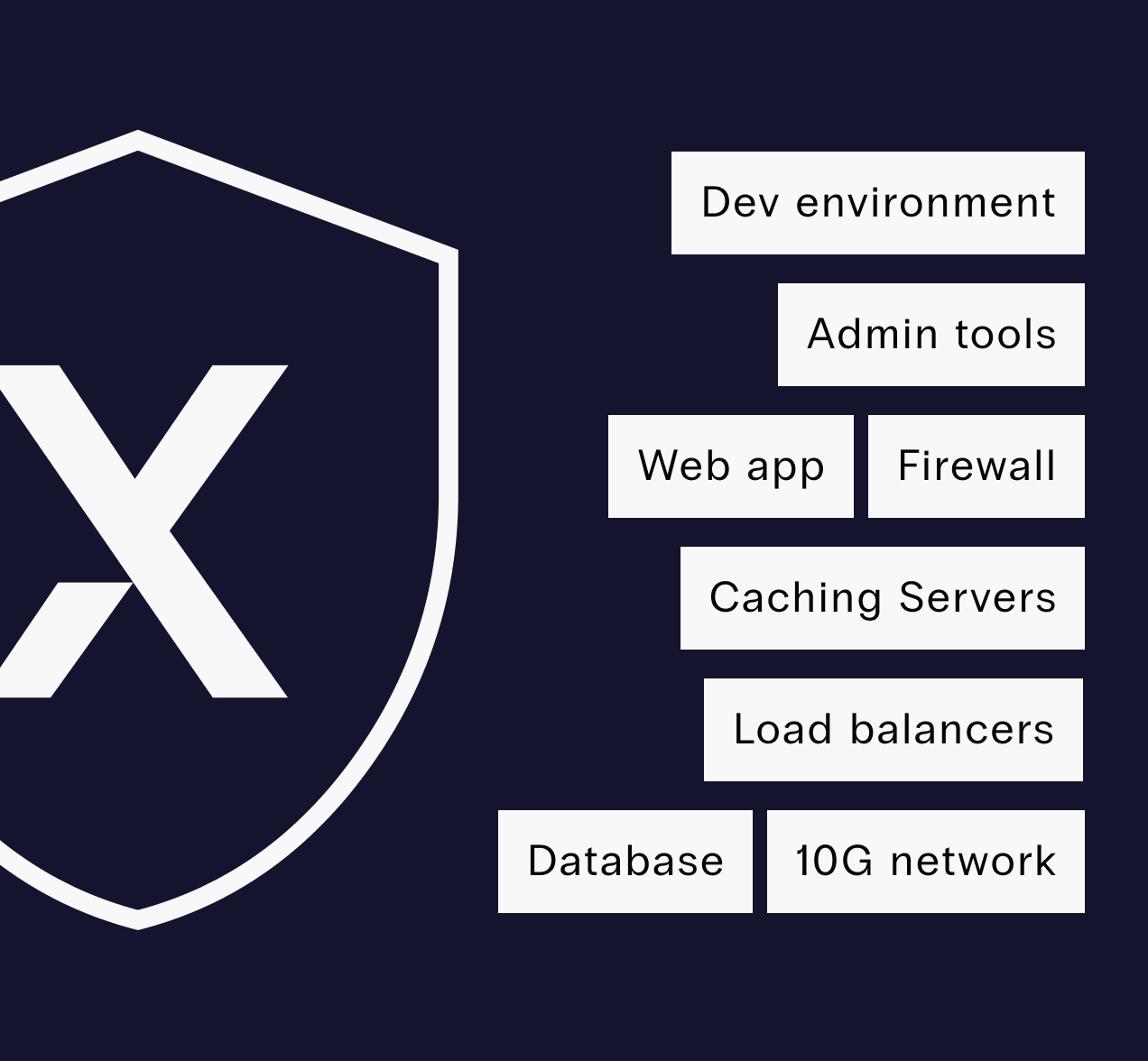 Explore Drupal enterprise hosting
Custom-select cloud, bare-metal, and cluster solutions for database, cron, caching, file, search, and web applications. Load balancers are built into most Drupal enterprise solutions.
Expansive Drupal enterprise hosting
DevOps when you need it
Save time and money with in-house 24/7/365 developer support. Focus on production, we'll handle maintenance and troubleshooting Drupal.
Made-to-order servers
Nexcess custom-creates your Drupal architecture from the ground up, giving you superior flexibility to grow and manage your online enterprise
Premium migrations
Our experienced professionals keep your data intact and can fix mistakes from your previous Drupal host. No site is too large or complicated.
Run an agile stack
Our LAMP-ready application stack is built to perform. Take what you need, leave what you don't.
Not sure if you need Drupal enterprise?
Contact our expert support team now to find the perfect Drupal web hosting solution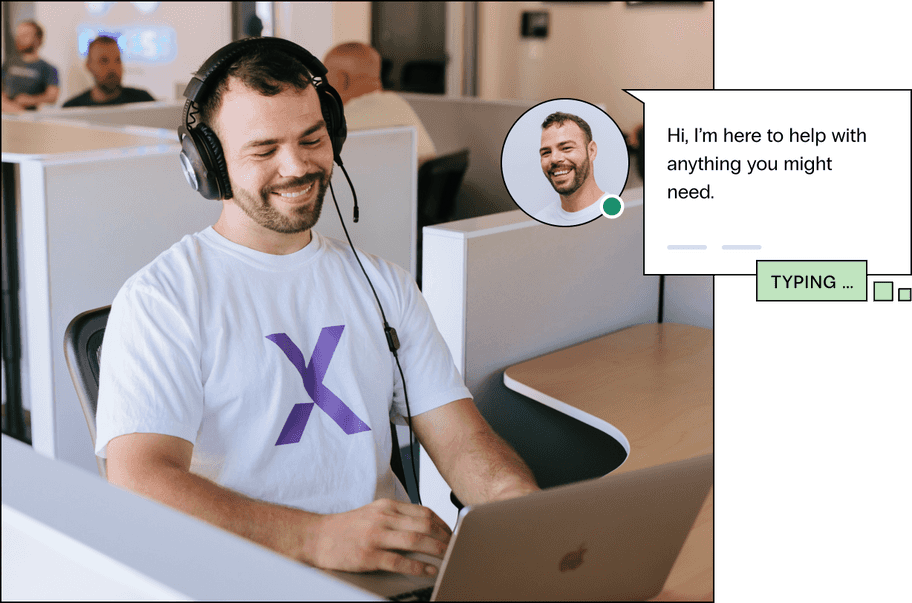 Drupal expertise at your fingertips
The Nexcess Enterprise Support Group (ESG) assists with a wide scope of Drupal hosting concerns
Available fast
Enterprise hosting experts are available 24/7/365 through phone and ticket support
Precise engineering
Elite, tenured technicians fine-tune your infrastructure based on your needs
Resource planning
Planning a high-traffic event? ESG adjusts your resources to maximize performance.
Developer support
Our engineers assist with challenging CLIs and components, including Symfony and Drush
Proactive monitoring
Our experts monitor your servers to keep your vitals tailored and tuned
Dedicated success manager
Your organization has a point of contact who knows your industry and business needs
Drupal enterprise hosting FAQ
What is Drupal enterprise hosting?
Drupal enterprise hosting supplies IT infrastructure and maintenance for high-traffic Drupal websites, usually for large organizations needing rock-solid security and uptime. At Nexcess, we supply fully managed enterprise hosting, which means we take care of IT infrastructure, maintenance, developer support, ERP support, Drupal security, top speeds, and scalability.
What is Drupal used for at the enterprise level?
Drupal is a content management system (CMS) that allows developers, marketers, and designers to build and improve websites. At the enterprise level, Drupal is used as a way to structure infrastructure, data collection, and much more. to learn more about Drupal enterprise infrastructure.
Drupal is commonly used by international nonprofits, corporations, schools, universities, governments, legislature, agencies, ecommerce marketplaces, and news media sites. These organizations prefer Drupal for its ease-of-use, efficiency, and development potential. Tesla, NASA, Yahoo, and General Electric are a few examples of high-traffic Drupal websites.
Which Drupal version is best for enterprise?
Do you provide international Drupal for enterprise?
Yes, absolutely. Our global data centers deliver fast, secure digital experiences for your team and customers. to learn more.
Sort of. Nexcess supplies Drupal infrastructure for Enterprise Content Management (ECM). Our clusters host your organization's files, images, contracts, and other unstructured information. Our Enterprise Support Group (ESG) helps you configure your ECM to make life easier for your employees.
Is Nexcess an API for Drupal?
Nexcess facilitates API-first framework for Drupal. Connect your Drupal site to your external API of choice. Common Drupal API integrations include Zapier, Mailchimp, Salesforce, and reCAPTCHA.
Symfony is a collection of PHP components used to speed up website development time. Symfony provides a "template" of reusable Drupal components and gives developers full structure and configuration control. It can be used with a variety of programming languages, including Javascript, Python, and Ruby.
Do you offer smaller Drupal hosting plans?
If you are not an enterprise, Nexcess offers Drupal managed hosting, with both multi-tenant and dedicated options, for small to medium-sized organizations.
Get better results
Been loving every single minute
We recently switched over to Nexcess for our WordPress hosting and have loved every minute! Our web speed has improved and their support team is ALWAYS helpful and friendly.
- Carol
Patient support, excellent service
When I started with Nexcess Hosting a few years ago, I was inexperienced. I utilize their Woo and WP optimized hosting and not only did I learn so much from their Knowledge Base, I also received excellent and patient replies when making direct inquiries- solutions to my issues were always addressed and rectified quickly.
- Fredric
13 years and still a fan
They are always willing to go the extra mile. When we migrated to BigCommerce I was encouraged by an outside party to switch hosting, but because of how amazing Nexcess has been I decided to stay. Nexcess excels and shines at being.
- Zoe
With fully managed hosting from Nexcess, better is built in