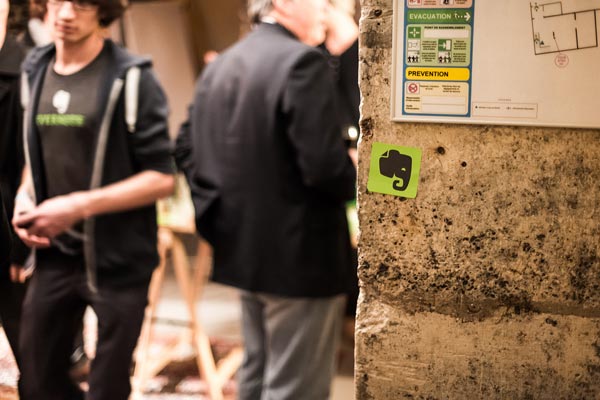 Sentinote is a WordPress plugin that allows Evernote users to write and publish their posts and pages from within Evernote.
If your writing workflows are anything like mine, you make extensive use of Evernote. It's by far the best tool I've found for collecting and organizing my notes, images, links, web pages, and other research materials. If I want to remember something for later, it goes straight into Evernote — which makes it available from my phone, my iPad, my laptop, and via the Evernote web interface if I'm not using my own devices. One of Evernote's killer features is its powerful search, which even works with the text in images if you have a premium account. It also offers a reasonably good interface for writing.
Evernote's place in my writing workflows is second in importance only to WordPress, which is where almost all of my work is published. As much as I love WordPress, I'm not a big fan of writing directly into TinyMCE — it's a serviceable text editor, but it's far from the optimal choice for someone who spends all day writing. There's nothing more frustrating than to have a random glitch or page refresh cause the loss of a paragraph of work.
I've often lamented the lack of a decent integration that would allow me to write within Evernote — after all, I have Evernote open constantly and it's available on all my devices for free – unlike Byword, my preferred text editor.
So, I was excited to hear about Sentinote, a WordPress plugin from developer Rheinard Korf, which lets Evernote users write and publish their articles from within their Evernote applications.
The plugin is straightforward to configure, and once you've set up both Evernote and Sentinote, publishing is a breeze. Sentinote takes advantage of Evernote's tagging system — articles are written within Evernote using the default formatting options or Markdown (hurrah!) and, when they are ready to be published, giving them a "published" tag will cause WordPress to publish them according to the WordPress site's schedule.
Sentinote makes it possible to control other aspects of the publishing process via tags, including whether to publish as a post or a page, the post format, the article status — writers can push drafts to their WordPress site, and whether comments will be open or closed. It's possible to set a featured image by wrapping an image in simple markup.
Sentinote brings many of the collaborative advantages inherent to Evernote notebooks to the WordPress editorial process. By sharing a notebook with other users, they are able to review the contents of posts, and, if they're a premium Evernote user, the contents of shared notebooks can be collaboratively edited.
In addition to being useful to writers, Sentinote also has the potential to make life easier for WordPress professionals who manage sites for clients. By allowing clients to create and publish articles from within Evernote, the publishing process is simplified. And,by limiting client's access to the admin dashboard, there's less chance of them causing problems with the site. Sentinote can help reduce the support burden on WordPress professionals.
Sentinote is not a free plugin: a 12 month license currently costs $35. Whether it's worth that to you depends on your workflows. If, like me, you're heavily invested in using Evernote, or if you manage multiple sites for clients, Sentinote is more than worth it.