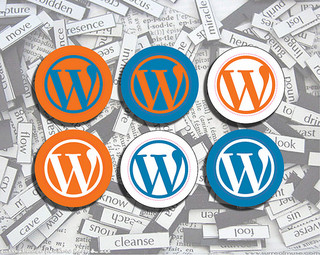 Every few months the wizards who develop WordPress put out another release. It's always an interesting time for WordPress users and watchers, who are eager to see what benefit the new features and enhancements will bring to their site (or, if you're more pessimistic, what new annoyances they'll have to deal with).
In this article I'd like to take a look at the highlights of the next major WordPress release, as well as how you can get it.
First a word of warning, beta releases are, by definition, under active development — there will be bugs, there may be security vulnerabilities. I'd strongly advise you not to upgrade your production sites to the beta version. There's a possibility it'll hose your site or break features.
That said, you should definitely grab a copy of the beta for testing. The developers are eager to collect bug reports, and it's always a good idea to be aware of what's around the corner. The way that I prefer to test beta releases is with the WordPress Beta Tester plugin. Install the plugin on a new installation of WordPress and you can do one-click upgrades to beta and release candidate versions. Alternatively, you can always just grab the beta source and install that.
Without further ado, here's what you can expect in WordPress 4.0.
Improved Internationalization
Language management has never been WordPress' most elegant feature, but 4.0 will address many of the issues. A language choice dialogue has been added to the installation process — after choosing a language the rest of the installation process will be in that language. There's also now an easy way to switch the site language using a drop down in the admin area.
Media Grid
In a much needed bit of prettification and UI improvement, users will now be able to view and mange their media files in an elegant grid layout. They'll also be able to edit file information and browse media in a modal popup that appears when media files are clicked on.
Improvements To The Editor Window
As someone who uses the WordPress post editor frequently, there are number of minor annoyances that make the experience less pleasurable than it might be. Foremost among them is having to scroll up every time I want to access a menu item. In WordPress 4.0, the post editor menu is sticky — no more scrolling!
Additionally, post embeds are now better handled, with a preview of the embed within the editor rather than just a placemarker. And, the superfluous scrollbar in the editor is gone.
Plugin Installation
The plugin installation pages are seeing some UI modification, with the introduction of a grid interface to show search results, and popular / featured plugins.
These are just a few of the features for users. If you want to check out the full list or you're a developer, take a look at the WordPress beta release announcement.