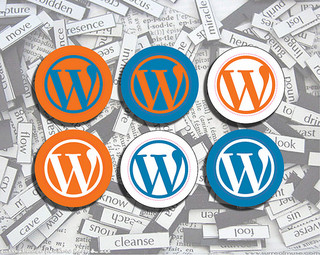 Every few months the good folks over at WordPress drop a new collection of features and fixes on their eagerly waiting users. Next month will the see the –– slightly delayed –– release of WordPress 3.6. You'll be happy to hear that this release concentrates on improving various aspects of the content editing process, which, although it's seen various improvements over the past couple of years, still isn't the ideal environment for those who spend a lot of time creating and editing content.
So, here's our pick of the most interesting new features updates can expect to see next month.
Autosave
This has been one of the major incentives for content creators to turn to third-party software for their writing. Regular saves are an essential feature of any serious writing tool, and that goes doubly for one that's accessed over the Internet. Edits will be stored locally and then synced to the server when there's a connection, which means that a dodgy wireless connection won't conspire with a accidentally closed tab to consign a day's writing to the bit bucket in the sky.
Content Locking
This one will be a boon to multi-author sites. It prevents multiple accounts from attempting to edit the same article.
Revisions
Previous releases of WordPress had a rudimentary system for accessing and comparing revisions, but it wasn't really very good. 3.6 offers a much improved revision interface, with the ability to scrub through previous versions, and a display for viewing which text has been revised between versions, much as is available in Google Drive.
Post Formats UI
Post formats are getting some small improvements to the user interface that should make them easier to use.
Twenty Thirteen
As always, a new year brings a new default theme. Apparently the new theme is a departure from the previous style, with a bolder color scheme. It comes "pre-marinated with playfulness and warmth and opinions." Make of that what you will. Sadly, one of the most anticipated features of 3.6 has been bumped from this release. We won't be seeing the expected Editorial Flow additions. WordPress 3.6 is scheduled to be released at the end of April, but if you can't wait to get your hands on the new features, or would like to help with bug hunting, you can give the beta a spin when it's released. You probably shouldn't do this on your production site.