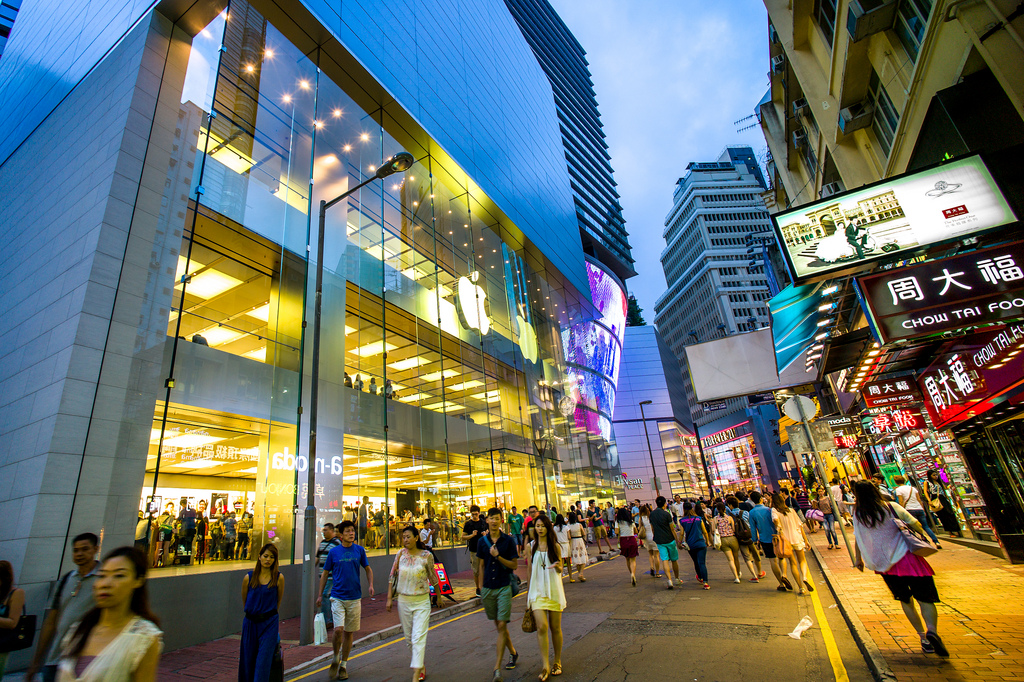 The Internet of Things is one of the biggest recent developments in retail, especially for retail businesses that have both a physical and an online presence.
For those who aren't familiar, in this context, the Internet of Things refers to technology that enables retailers to use internet-connected smart devices to interact with shoppers' mobile devices. The most widespread implementation at the moment is Apple's iBeacon.
Let's say a user walks into a store and opens the retailer's web app. The app discovers a nearby beacon which is then able to send data to the phone. That data can be used to display tailored information that reflects the user's location and identity, allowing retailers to customize the shopping experience at the point of sale.
Tailored interactions like this have long been part of the eCommerce world, but IoT technology brings eCommerce-like capabilities to physical locations.
Showrooming is a persistent bane of brick-and-mortar retailers: users enter a store with the intention of examining a product, only to make their purchases online, often from another retailer.
Consider an alternative scenario: a brick-and-mortar retailer has an eCommerce presence. The prospective buyer walks into the shop and begins using their mobile device to research a product's details while examining products in the store. If the store has iBeacons, or an equivalent technology, the retailer can incentivize users to install their shopping app and then use the beacons to communicate promotions on their eCommerce store direct to the shopper's' mobile device, increasing the chances of making a sale.
According to a study from Accenture:
"Department store brands such as Lord & Taylor and Hudson's Bay are already using Apple's iBeacon technology and a mobile marketing platform called Swirl to deliver personalized promotions to customers who download the brand's app."
There is significant interest in iBeacon and other IoT technology among retailers, with a Forrester survey indicating that 97 percent of retailers are prepared to make the changes needed to leverage IoT technologies.
However, there is a limitation with the iBeacon approach. It relies on shoppers being willing to install an application. The Physical Web — Google's take on the technology — has a significant advantage. Google has integrated the Physical Web with its Chrome browser, bringing location-aware smart technology to the web.
"The Physical Web is an approach to unleash the core superpower of the web: interaction on demand. People should be able to walk up to any smart device — a vending machine, a poster, a toy, a bus stop, a rental car — and not have to download an app first. Everything should be just a tap away."
The Physical Web has two components — a "beacon" that broadcasts a URL and the software on a mobile device that discovers the broadcast and visits the URL. In the iOS Google Chrome implementation, available beacons are displayed in the browser's Today view, significantly decreasing the barrier to user interaction.
The Physical Web is a new technology without significant adoption, but in many ways, it's a more convenient approach than Apple's iBeacons: it's based on an open standard so any retailer or developer can implement their own version, and it integrates with the web itself, rather than a native application.
"It's easy to make your content discoverable via the Physical Web using Eddystone, an open Bluetooth Low Energy beacon format announced last week. Eddystone supports multiple frame types for different use cases. The Physical Web displays content that is broadcasted using Eddystone-URL, the beacon frame type designed to convey compressed URLs. You can add your content to the Physical Web by simply configuring a beacon that supports Eddystone-URL to transmit your URL of choice".
It'll be interesting to see which of the competing technologies gains greater adoption over the next few years, but we're certain to see more brick-and-mortar retailers embracing the closer integration of their stores with the capabilities of eCommerce.