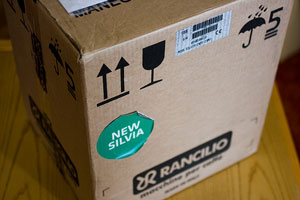 There is no shortage of shipping and inventory extensions for Magento; we highlighted some of them in an article earlier this year. But, there's a new kid on the block that has been generating a fair bit of attention. Ordoro, a startup based in Austin, Texas, is focused on providing an intelligent management system for small business fulfillment.
Inventory management is often one of the major stumbling blocks for small businesses, and Ordoro attempts to leverage the benefits of SaaS to cut through much of the complexity and provide a simple and efficient way to manage product levels and shipping.
The web-based service integrates with Magento and syncs orders and stock information in both directions. It allows retailers to get a quick overview of the stock levels and which orders are currently shippable.
Probably the biggest draw of Ordoro is its ability to manage inventory from multiple sales channels from a single dashboard. So, if you run a Magento store, but also sell through eBay or Amazon, amongst other options, Ordoro allows you to process orders and manage inventory for all of these channels in one place and push the data back out to the channels, enabling retailers to keep accurate stock records across disparate sales locations.
Dave Perelman, CEO of JWines.com, a retailer of speciality wines said that, "Ordoro's Magento integration is a dream come true for Magento Admins. We replaced our enterprise level software and switched to Ordoro and are saving $12,000 a year. We have done this while increasing our efficiency ten-fold."
Ordoro's interface is a lot more friendly than that of many of the larger ERP solutions that dominate the e-commerce industry, with an uncluttered overview of the stocks and orders and an intuitive workflow for fulfillment. Ordoro can generate both pick and pack labels optimized for various printer types and postage labels with integrations for FedEx, UPS, and USPS.
Additionally, Ordoro handles drop shipping with aplomb. The software allows retailers to configure their dropship products, and when orders are synced from Magento, it will recognize products that are to be drop shipped and send the orders on to the appropriate suppliers.
Ordoro also partners with Amazon FBA, which is like a physical analog for Amazon Web Services. FBA allows small businesses to outsource their warehouse operations to Amazon and take advantage of the e-commerce giant's fulfillment expertise and massive distribution network.
Ordoro is a thoughtfully designed service that streamlines fulfillment and shipping in a way that will be a breath of fresh air to retailers used to legacy fulfillment and ERP applications. If you're a small business retailer, it's well worth giving Ordoro a spin.