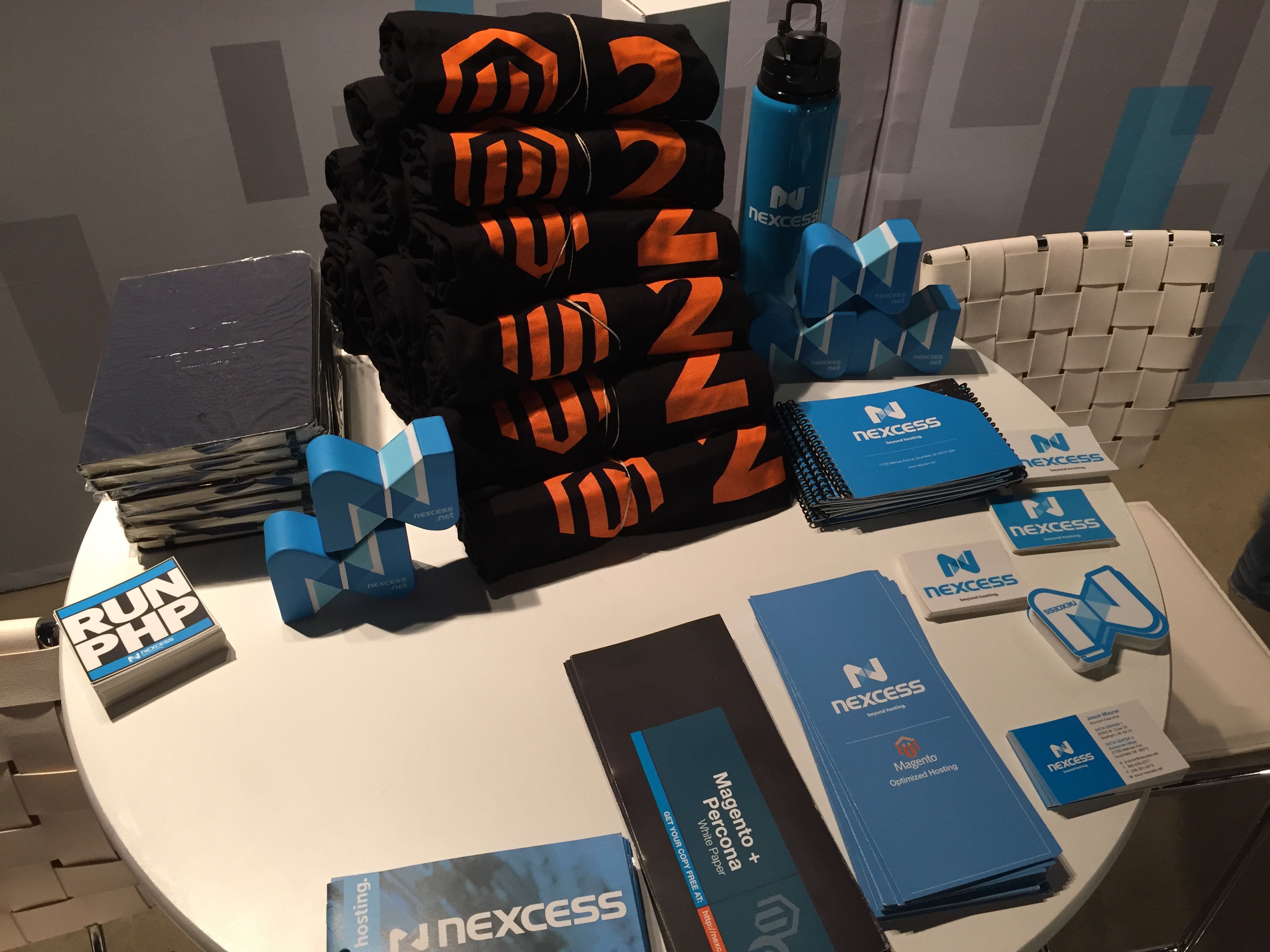 We were delighted to attend the 2nd annual Meet Magento New York, produced by our good friends (and partners) Interactiv4. This two day event is always a great place to meet partners, merchants and developers – so we're always excited to sponsor and attend! I also greatly enjoyed working closely with our sales team and learning how they answer questions and concerns from current and prospective clients and partners. As always, we are grateful for their expertise. It's always great for a developer to get out from behind the screen, actually interact with users, and get feedback!
It will surprise no one that Magento 2 was a huge focus at the conference, so we made sure we brought shirts to match (among other swag). Among the highlights for me was Joshua Warren's Magento 2 Workshop, which was a great look at the design and architecture of Magento 2 – something we're all going to become extremely familiar with in the coming months.
Brent Peterson and Deryck Harlick also ran a great workshop in which they installed, configured and launched a fully-functional, live Magento website in just 90 minutes – quite an achievement! We're pleased to say that the very first step was to host the site with us!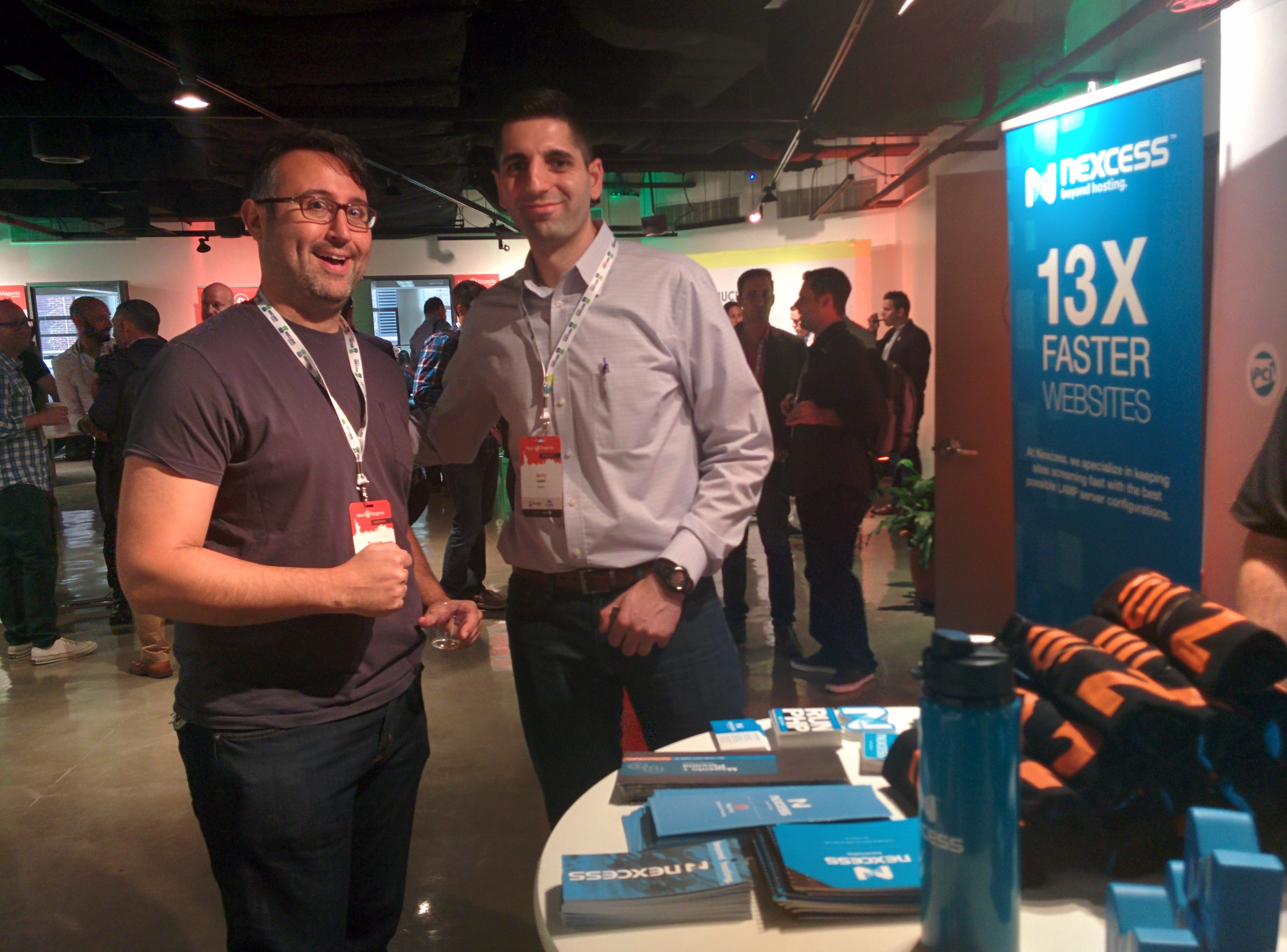 Our own Jeries Eadeh gave a great talk in the business track entitled "Understand the fundamentals to Magento Hosting; Where to start and how to ensure success." Jeries' talk crystallized some of the more common questions and concerns that many of our clients have expressed to us, and offered advice on how to approach launching a Magento website.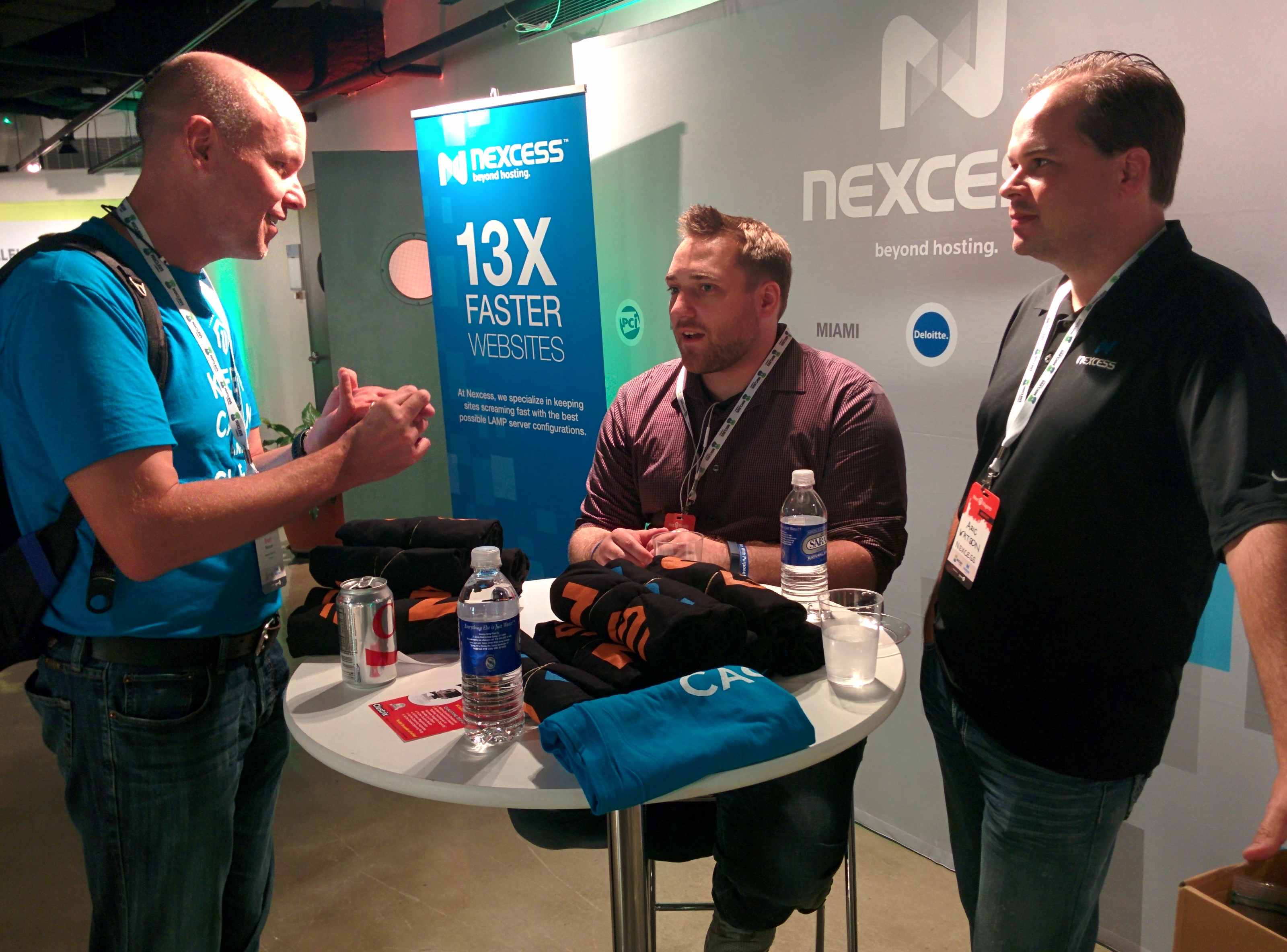 I was excited to give my first talk called "Maintaining an Open Source Project," covering some of the ways we manage Turpentine, our open source Magento extension that adds Varnish caching support to Magento. It was a great experience, and it was even better to meet so many of our partners and clients in person – as well as reach out to other developers to talk shop.
Thanks to Interactiv4 for putting on a great conference!