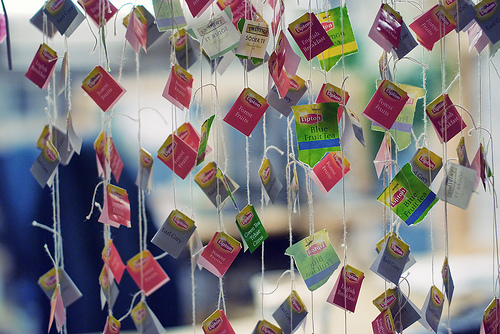 Modern eCommerce is heavily dependent on actionable data-driven insights to maximize sales. Big data is something of a buzzword, but there's no doubt that in the absence of accurate date, eCommerce retailers would be at a significant disadvantage.
Useful data comes from an enormous diversity of channels, including web analytics, remarketing, customer relationship management, affiliate marketing, multivariate testing, and so on. Each of these data sources is usually managed with tools from different vendors and each requires that specific code be added to web pages.
That multiplicity of code snippets can be a headache for marketers and IT departments alike. Marketers and sales teams need to have a constant flow of data, and they need to be able to quickly modify their data collection as circumstances evolve. That means they need to frequently change the code that collects their data. IT staff generally don't want marketers messing around with the code of their site, particularly if they are from an outside agency, and they are frequently too busy to implement every little change that marketers demand in a timely fashion.
What Is Tag Management?
Tag management is a technology that attempts to solve this problem by providing tools that satisfy both camps. IT and devops keep control of the site, but marketers and others are empowered to implement and change their data collection strategies as they need.
A tag is simply a snippet of JavaScript and perhaps some associated HTML. Tags allow external services to gather information about what happens on a web page, information that is then collated to provide useful aggregate data. The tag most eCommerce retailers are familiar with is from Google Analytics. Tag management services allow sites to put one container tag on a page, which then allows for additional tags to be managed via a secure tag management dashboard.
Tag management allows marketers to be much more agile and efficient about the types of data they collect and when they collect it than they would be if they were dependent on other departments to implement their code. Tag management is also very useful for combining the management of all data channels under one tool, rather than having to manage each set of tags through a different interface.
There are many different tag management services that can be used with Magento, but we're going to have a look at two of the most prominent.
TagMan offers a diverse range of features for managing tracking tags and combining the information they provide into a coherent whole, allowing Magento users to track their customers and leads with particular focus on discovering the source of leads.
TagMan recently announced Magento integration and released a Magento extension.
Google Tag Manager is probably the most prominent tag management service on the market at the moment. It integrates well with Magento and offers a comprehensive feature set that includes rule driven tag firing, multi-account support and a secure user permissions system, and the ability to preview tag implementation before pushing tags into the production environment.
Any eCommerce retailer that is fed up with pulling their hair out because of the complexity of managing their tracking tags will breathe a sigh of relief at the way tag management services improve the quality and efficiency of data collection.